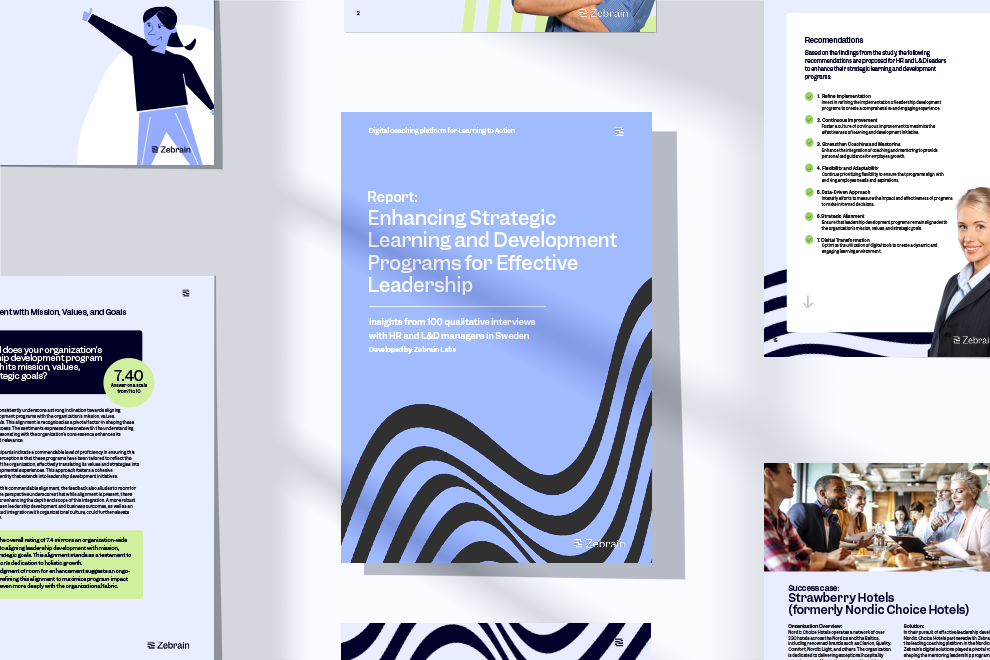 About Zebrains report
The purpose of this report is to shed light on the current state of strategic learning and development programs in organizations and their implications for leadership development.
The study involved conducting qualitative interviews with HR and L&D managers from larger organizations across various industries. Using advanced Artificial Intelligence (AI) tools, we analyzed the interview data to extract relevant questions and findings.
With this report we aim to provide HR and L&D leaders with recommendations to enhance their programs for better employee growth, wellbeing and sustainable performance improvement.
Fill in the form to download the report.