Subscribe to knowledge!
In our newsletter, you can take part in the latest in areas such as personal development, leadership, motivation and of course coaching! We give you tips throughout your development journey, unique offers, webinars and insights from our experts at Zebrain Labs.

Webinar and insights from the latest research
The state of the world affects us all, not the least businesses and their employees. Increased stress and anxiety reduce both work capacity and self-leadership, which makes it especially important for companies to actively work to contribute to a balanced work environment.
Reviewing employee development, social sustainability and including strategies for employer branding and mental health in the workplace is increasingly important to strengthen competitiveness.
Anna Bloth Karling, CEO of Zebrain, will share insights from the latest trends and research as well as unique user data from Zebrain's own platform.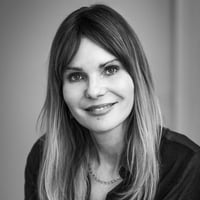 Anna Bloth Karling -CEO
Anna is the founder of the tech companies Zebrain and Hubbster and has extensive experience in strategic and practical work with leadership and engagement. One of Anna's areas of expertise is employee development and strategy for employee-driven change. This is because she knows that thriving employees form the basis of sustainable, healthy and successful companies.