The first advanced AI-coach

Themes: Emma is trained to handle a wide variety of coaching themes, using the science-based coaching methodology as her guiding principle.

Personalised Coaching Conversations: Emma engages in personalised and insightful conversations, adapting her approach to meet individual needs and goals.

Goal Setting: Assist in setting and refining business goals, strategies, and objectives.

Customised Plans: Create personalised performance improvement plans based on individual needs and aspirations.

24/7 Availability: Be accessible for business advice and decision-making at any time.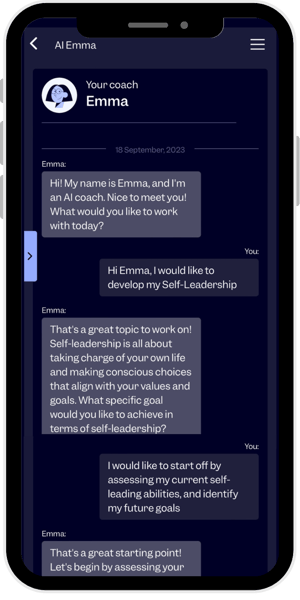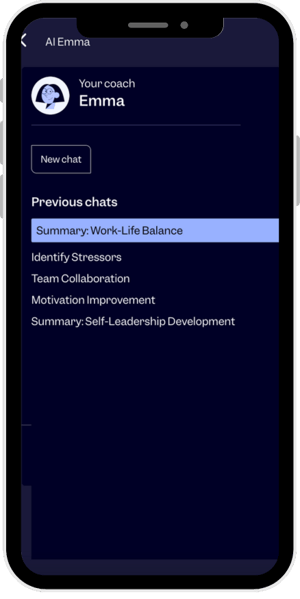 Customisable: Emma can be tailored to meet the specific coaching needs of your organisation, from leadership development to stress management.


Ease of Use: Onboarding with Emma is straightforward, requiring no training to get started.


Confidential and Secure: Fully hosted on Azure, Emma is GDPR compliant, ensuring that your data is handled with the utmost confidentiality and integrity.


Multi-Language Support: Emma can provide coaching in multiple languages, catering to a global workforce.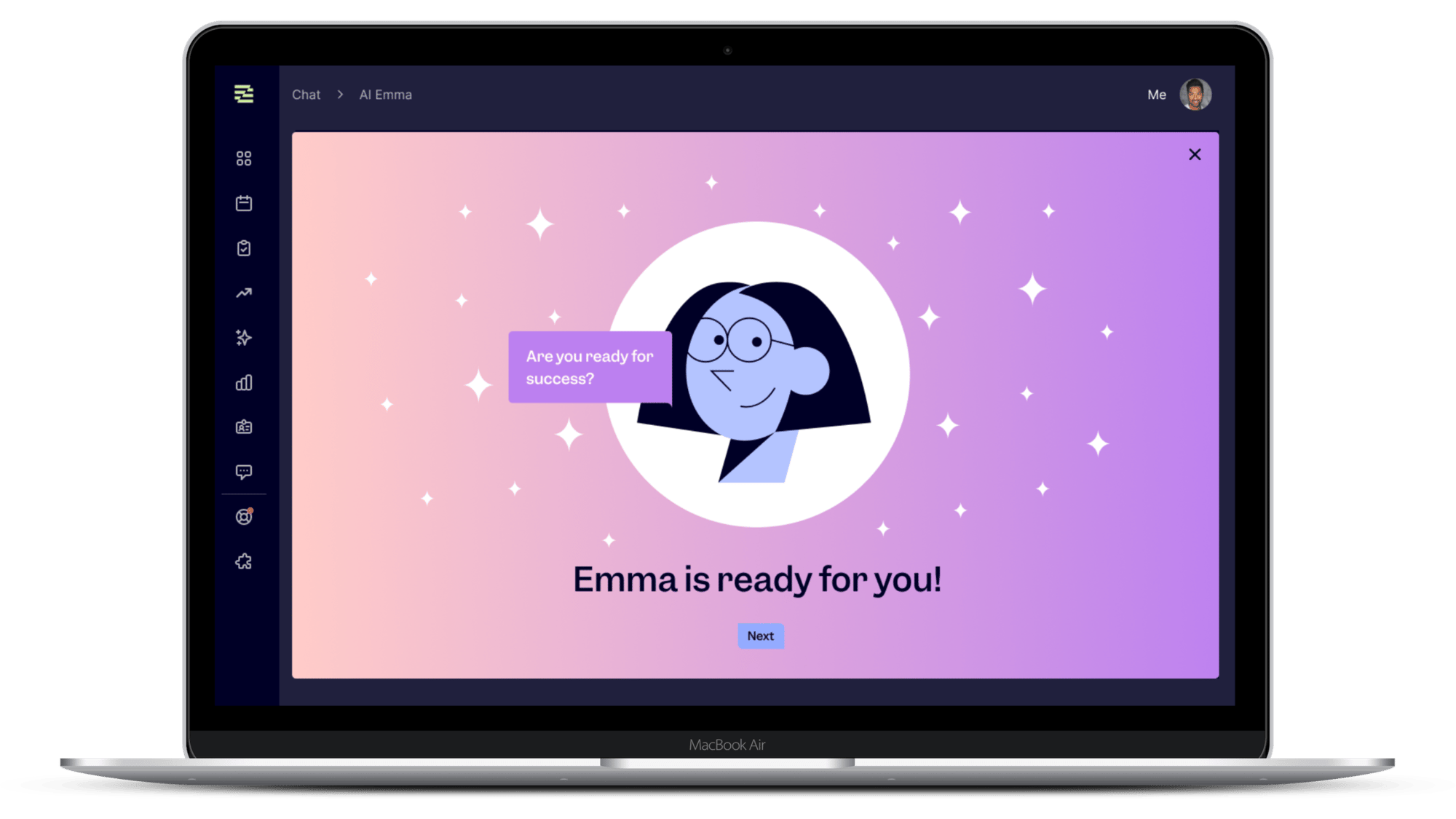 Who is Emma?
Emma is a conversational AI coach and is available to everyone with access to the Zebrain platform, extending coaching opportunities beyond those who can access a physical coach via video
Unlike before seen uses of AI chatbots, Emma employs a robust coaching methodology to guide clients in taking control of their own growth journey, rather than simply offering advice.

Using a custom model based on the widely known ChatGPT, Emma leverages cutting-edge neural networks for a more natural and effective coaching experience. The Azure backbone adds an extra layer of security and compliance to the service.
Get started
Choose a topic
From a wide range of coaching areas
Ask a question
Emma will coach you in the right direction
Create and action plan
Turn your ideas into real change
Ask for help anytime
Emma is available 24/7 and ready to assist.
Want to know more about Emma and Zebrain?
Book a demo below!